Our Guides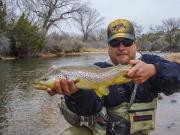 Ivan Valdez
Years Fly-fishing: 40 Years Guiding: 18

Other Occupations/interests: Hunting, family, school, and The Broncos.

Favorite Waters: Rio Chama for its diversity of big fish, The Conejos for its wild scenery, and the Rio Grande for all of its well-kept secrets.

Favorite Species: Big native Browns.

Most Exotic Trip: The Brazos Box, in my opinion, one of the most scenic spots in Northern New Mexico.

Likes Most About Guiding: Teaching and sharing my passion for the outdoors and creating an exciting experience for fishermen of all skill levels.

Likes Most About Fly-fishing: Every fly-fishing experience is different and one has the ability to truly live in the moment.


Ivan's vast experience and knowledge of the streams in Northern New Mexico makes him not only a great teacher, but a client favorite.
---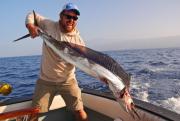 Nick Streit
Nick Streit owns Taos Fly Shop and The Reel Life has been guiding since he was a teenager. When he was 17 he was on the Junior US Fly Fishing team that placed 2nd in Europe. Nick has guided and fished all over the world, cutting his teeth on rivers from Alaska to Argentina, not to mention the salt flats of the Caribbean. He continues to guide his home waters of Northern New Mexico and teach fly fishing through courses at the University of NM. When not fishing or running his shop, Nick is usually wandering around the woods trying to shoot critters, either with his bow or his camera.
---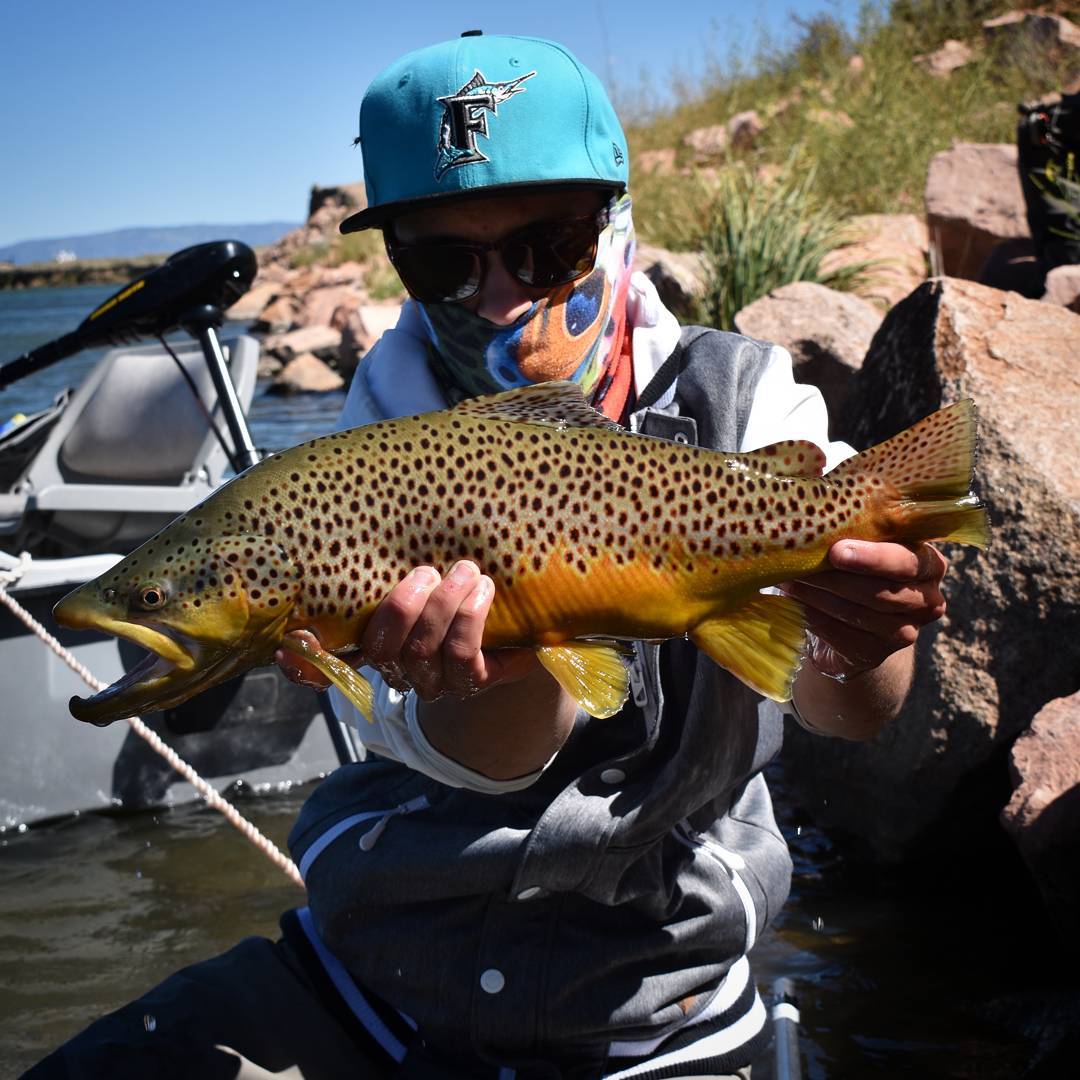 Nikolas Adler
Years Fly Fishing- 15
Years Guiding- 7
Other interests: Family, Hunting, Conservation, anything outdoors!
Favorite Waters: First would be the Pecos River, I grew up learning to fly fish this river and I love all of the hatches and plentiful fish that inhabit it. Second would be the San Juan Wilderness, the views that are in this watershed are amazing and it is one of the few places that I can pursue a monster cuttthroat trout.
Favorite species: Big brown trout! These elusive fish are hard to come by but worth all of the effort when you finally land one!
Most exotic trip: I love hiking into Lake Katherine and sight fishing to the giant Snake River Cutts that live there.
What I like most about guiding:I like being able to teach somebody somthing from personal experience, and seeing them be successful at it. There is no feeling like it in the world!
What I like most about fly fishing: I enjoy bein able to go outdoors and be in touch with natureand experiencing some of the adrenaline packed opportunities it has to offer. I love hooking a wild native species in an amazing landscape
---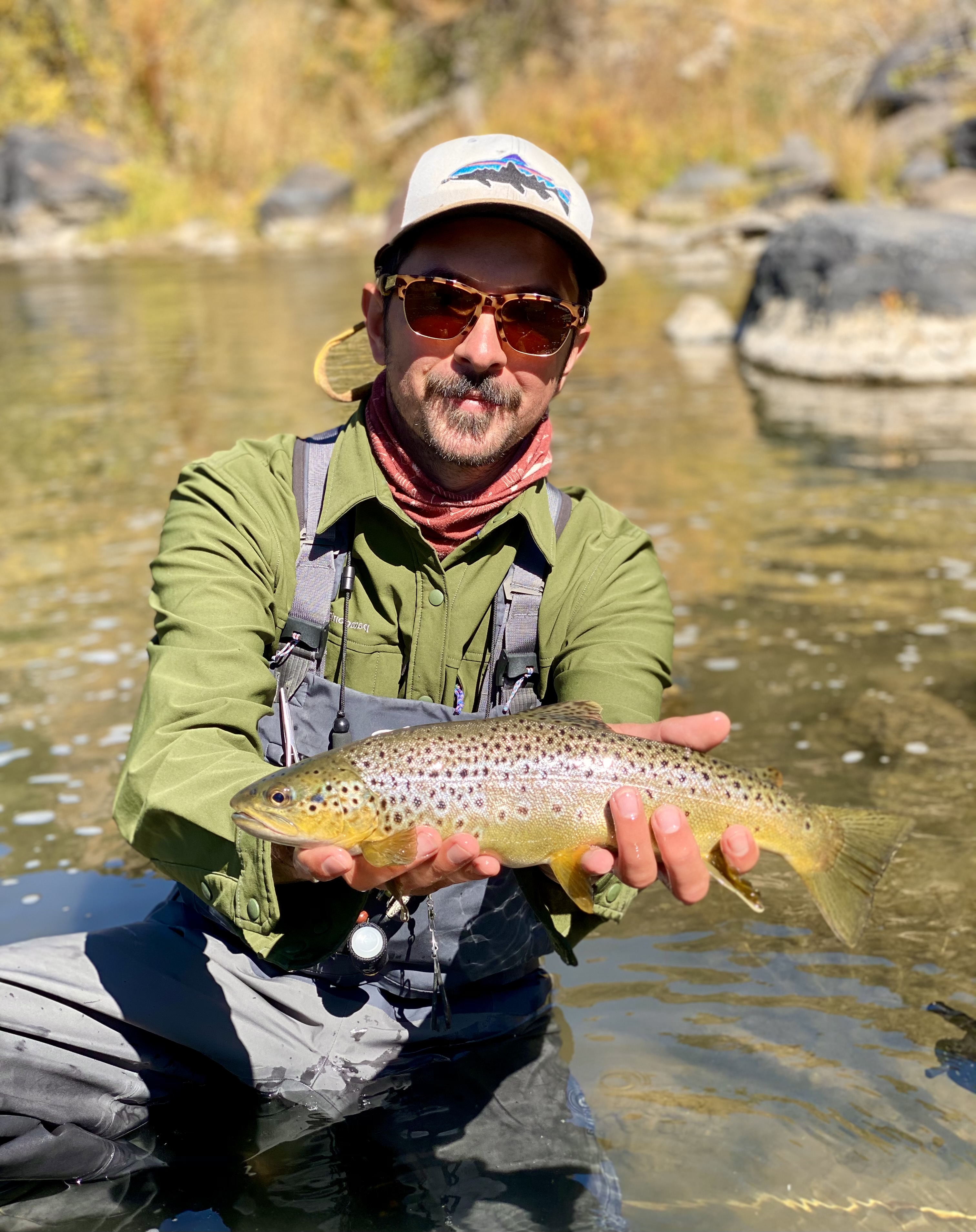 Kyle Ruggles
Kyle lives to teach and loves to fish. When he's not guiding, you'll find him sneaking up tributaries with his dog Django--always willing to talk bugs, new techniques, and music.
---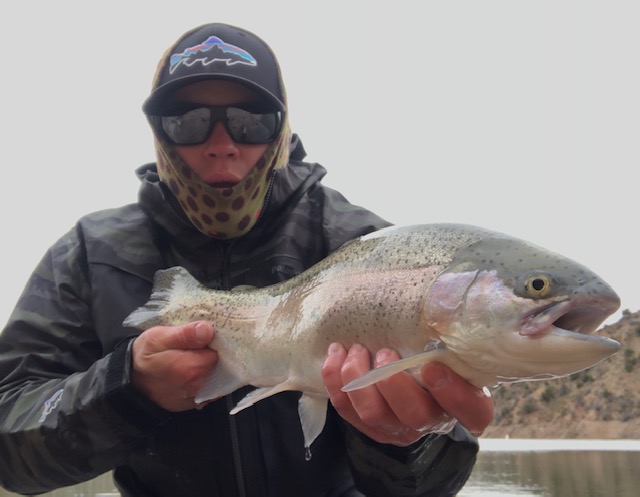 Daniel Ortega
Daniel was born and raised in New Mexico. Fly fishing has been his passion since he was a kid. He's always enjoyed catching fish but fell in love with teaching.
---

Ricardo Salazar
Favorite waters: Fly Fishing Backountry in Colorados San Juan wilderness is my favorite place to fish because it is so wild and unspoiled. Knowing you are fishing in a place so deep in the backcountry it is relatively untouched by humans is quite a humbling experience
Favorite Species: There are very few things that can get my adrenaline going like watching a monster northern pike rise from the depths to eat a fly that is the size of the fish we are used to catching but the best feeling in the world is catching a big brown trout. Why? Big brown trout are the most elusive living things in New Mexico almost to the point that they seem non existant. We know that monster browns lurk the depths of our rivers but it remains a mystery on how to catch them but when the conditions are just right and it all comes together there is no better feeling than being able to admire one of these trout as they catch their breathe inside of your net.
Most Exotic Trip: Hiking 14 miles in search of an untouched meadow stream with big beautiful browns in the backcountry.
Likes Most About Guiding: Its so incredible to be able to share this passion with other people and to be able to stand back and watch the spark turn into an unrelenting fire of happiness and knowing that I was able to help them find something they will love and enjoy forever.
Likes Most About Fishing: Fly Fishing is not something I do on the weekends or something I plan to do on my next day off. I am a passionate fly fisherman and I anticipate every free minute I have to make time to allow it to be a part of my life every single day whether it is fishing or tying flies. I can fish when I end a guide trip and I can fish when I leave the fly shop and although its not for as long as I would like I can still do it untill it is to dark to see my fly and when I say last cast ill always be sure to make 10 more.
---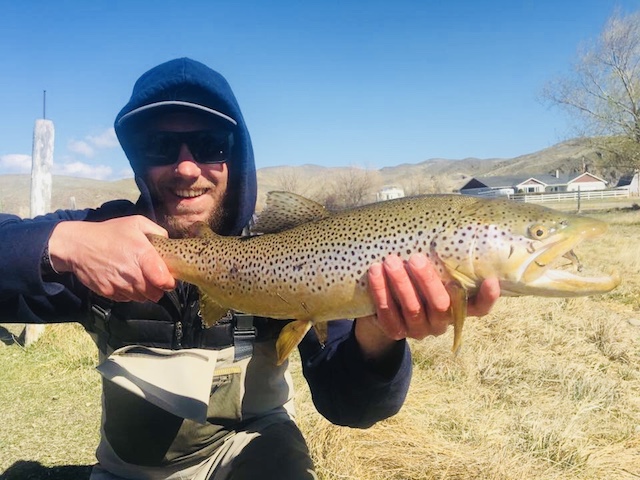 Wes Dyer
Wes Dyer
a U.S. Marine Corps veteran, and avid angler, has been fishing the beautiful waters of New Mexico since age 8. Upon leaving the Marine Corps, Wes returned to NM with a fire to chase local legendary fish, and accomplish his dream of becoming a professional guide. In April - July 2017, Wes relocated to Montana to gain experience fishing and guiding the legendary big rivers such as Madison, Big Hole and Ruby rivers Wes is also Founder and CEO of Awol Angler, a local Non-Profit organization which facilitates getting our nation's combat veterans on NM waters for a day of guided fly fishing at no expense to the veteran, in an attempt to share his passion and the healing experience of fly fishing.
Years Fly fishing-8
Favorite waters- Rio Chama, Brazos, Cow Creek Ranch
Favorite species- Giant Brown Trout, RIo Grande Cutthroat!
Likes most about guiding- The absolute ELECTRIC feeling my client and I share together upon the set. The culmination of efforts and craftiness which allow us to experience successful fly fishing, the picture and instinctual fist bump after a healthy fight and release...all smiles! I love to teach this art form out on the waters, to share the knowledge of entomology and natural biology of the great rivers.
Likes Most about Fishing- The thrill of the chase, the chess match that occurs during fly fishing, examining whats happening in and around the water, and applying that information to rod, leader, tippet and fly, and finally fish. The release is very important to me, that both sides leave unharmed and wiser for the engagement
---